Judith Brown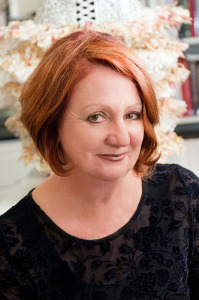 Judith has spent a large part of her life bringing art into the lives of other people.
Her own education included studying visual arts practice in a range of two and three-dimensional areas at the Caulfield Technical College in Melbourne. During this period she cultivated a strong interest in photography, largely isolated to the darkroom in the days of film.
After completing a Diploma of Art and Design (Graphic Design) Judith went on to achieve a Diploma of Teaching (Fine Arts, Secondary) so that she could introduce her love of art to younger people.
In the years that followed she taught secondary students before being employed by the University of South Australia as a tutor in arts education in 2011.
Judith has taught courses to both graduate and undergraduate students, inspiring them to go on to teach the importance of art to others.
Throughout the years while teaching part time and full time, Judith has worked freelance as an illustrator and designer, as well as developing her own body of works across several media.
The era of digital photography has provided Judith with a new approach to photography, where she has utilised digital techniques to create the most intricate and beautiful works out of everyday objects around her.
In the last three years Judith has extended her work to sculpture, while still utilising every day objects, most found from nature.
A sculpture titled 'Natures Lace', a neckpiece incorporating Watsonia bulbs and Ash leaves, was her first entry into the Waterhouse Natural Science Art Prize in 2012, an annual award made by the South Australian Museum Foundation. It was a finalist.
In 2013 Judith won The Waterhouse with her work, 'Flight of Fancy', again using Watsonia bulbs and Ash leaves to create an intricate cape sculpture. It also won the People's Choice Award.
Judith works from a home studio in Adelaide, finding most of her inspiration within the house and surrounding gardens.